As everyone else is gearing up for the holidays, every 2020 PCT hiker is gearing up for their start day. These two world can collide as friends and family wonder what the heck to get the hiker in their life as a gift for the season.
Between discussions with my family and other hikers I hope this list can give you some ideas but it is important to keep in mind:
The hiker is looking to carry as little weight as possible and everything they take with them will need to fit into their pack.


Hikers can be very particular about the gear in their life and it is important to understand that they may have purchased what they need already.


It may not seem personal but sometimes the best thing you can give is cash, a check, or gift cards and let the hiker decide the best way to spend it.
Gift Cards
Gift cards are great because they can be given when a person is prepping for their trip and sent while the person is on trail. Some can even be sent via email taking out the difficulty of picking up extra packages with limited locations and hours. 
Food
There are really two types of food gift cards that you can give a thru hiker. With either type, it is best if the cards can be loaded in something like apple wallet or through an app on the hikers phone so there is one less thing to carry and keep track of.
The first is for grocery stores. This may be something they use to buy things to dehydrate ahead of time or faves from a store like Trader Joe's that won't be found easily on the trail. 
The second is for food while on the trip. This is a little limited based on what are in the towns they visit and the personal favorites of the hiker. In our house we are big into places like Starbucks, Subway, Jersey Mikes, and Chipotle. 
 
Gear
Hikers go through a ton of shoes and socks, gear breaks and needs to be replaced, and no matter how much research one does they realize they need to upgrade or purchase something lost or forgotten. REI and Amazon gift cards are probably the best as they allow the most flexibility.

Lodging
We are estimating needing lodging approx once a week and anywhere we take a full zero requires a 2 night stay. We picked up a IHG credit card with a large bonus to cover Holiday Inns and such but the trail doesn't lend itself to 1 chain. The best option In one town could be a Best Western, where sometimes an Airbnb is the best option, and the Timberline lodge is a great place to stop and a gift card can also be used for the buffet.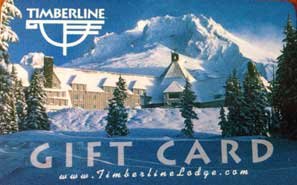 Gifts for Before They Leave
The items below are things that we are looking for to help stay healthy or to enhance our trip. Most hikers are very particular about the gear and the best intentions can be something they already have or don't intend on carrying.  Make sure to check with the hiker in your life to see what kind of food items they would like help with or what gear they are in need of. This list may help get you started or be something they haven't thought of. Once you figure out their needs you can make a gift basket they can use to fill their resupply boxes or start the trail with.
Drink Mixes & Hard to Get Ingredients 
Hydration & Health
Some of these drink mixes I buy in bulk and use popsicle bags to prep individual servings to save money. The individual packets offer convince and ensure some of the best electrolytes and supplements on the trail.
Coffee
If you know our family or most hikers out there, than you realize coffee is a very big deal. Between early mornings, afternoon pick ups, and a warm treat when surrounded by snow – coffee is the perfect treat. We love the Korean Maxim coffee as it contains the cream and sugar with it. Mixed with a plain instant coffee of almost any brand and a packet of carnation breakfast, it is the perfect cup of trail coffee. Starbucks lattes are for those days when you just need a late… which let's face it, that is every day.
Cooking Ingredients That Are Hard to Find
Olive oil in packets, cheese sauce that can be mixed with gluten free noodles, and those coconut oil packets from Trader Joe's are very difficult to find at most stores. Shipping them in resupply boxes help them to be added to meals to increase flavor and calories.
Health & Personal Care
Our skin is something that gets thrashed while hiking. One of the things I promised my daughter was that we would send foot and face masks to any resupply boxes we are staying at a hotel. The idea is that we will have a little pampering while we rest up. This may not work for everyone, but even Greg is excited for the foot masks.
Other Gear
Gear is tricky to give. Below are some items that are the odds and ends that we either hadn't thought of or are looking to upgrade. Items like the headlamp or other items a hiker may have but one that can be recharged means they don't have to carry spare batteries or worry about running out of juice while out in the wilderness. Our trekking poles are old and the costco version. Most people like to start with fresh poles and ones that are a little more sturdy. Ask your hiker what they are looking to upgrade or missing.
DISCLAIMER: This blog contains affiliate links, which means that if you click on one of the product links, I'll receive a small commission at no extra cost to you. Thank you as always for the continued support in allowing me to make these videos and share what I love with others!